Temperature Monitoring Made Simple
Monitoring temperature in food retail has been difficult to manage until now. We have created a simple solution that uses sensor technology to drive efficient and responsible operations.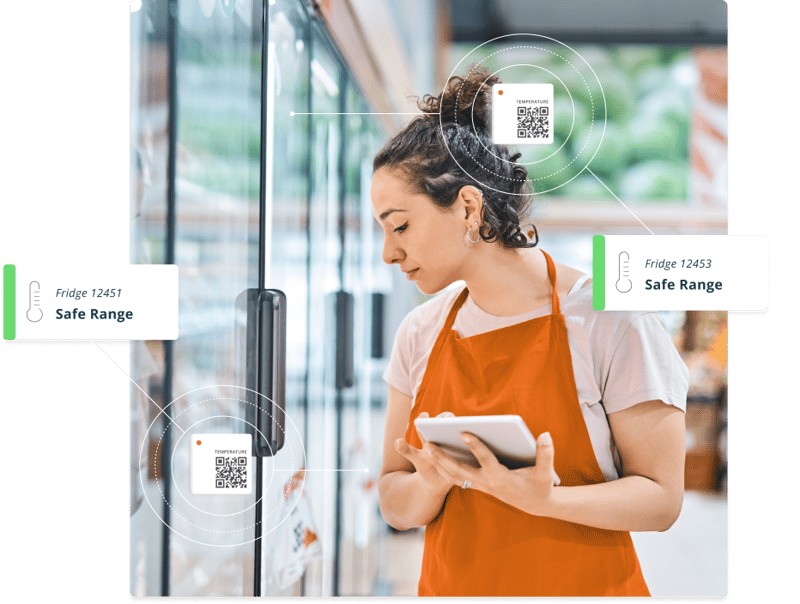 Ensure Food Safety and Compliance
While Improving Operational Efficiency
Eliminate manual temperature checks, simplify compliance logging, and reduce food loss with 24/7 automated temperature monitoring.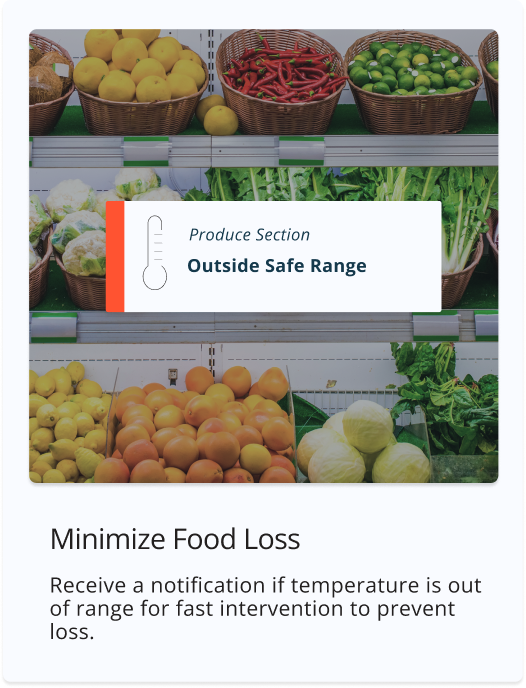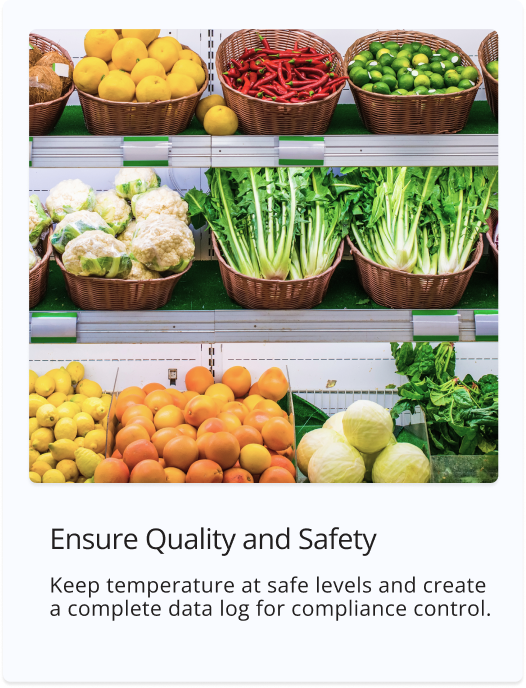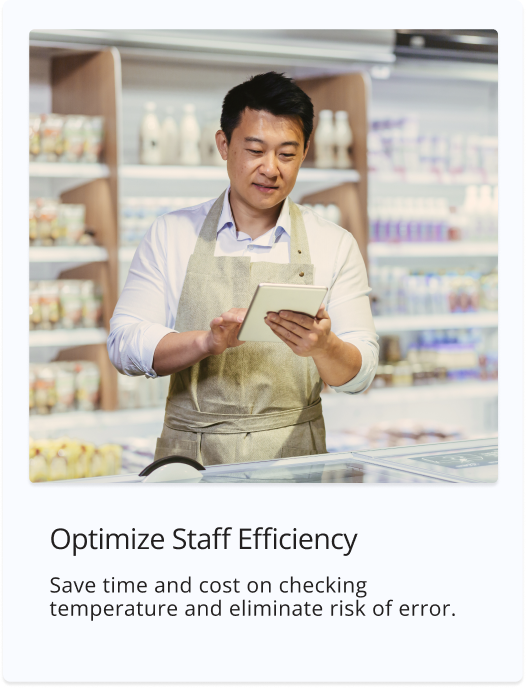 Access Real-time Insights
Get Work Done Simpler & Faster
Effortlessly monitor your refrigeration systems with continuous tracking, receive immediate temperature alerts, integrate seamlessly with your work order management systems, and oversee all your locations from a single cloud-based platform.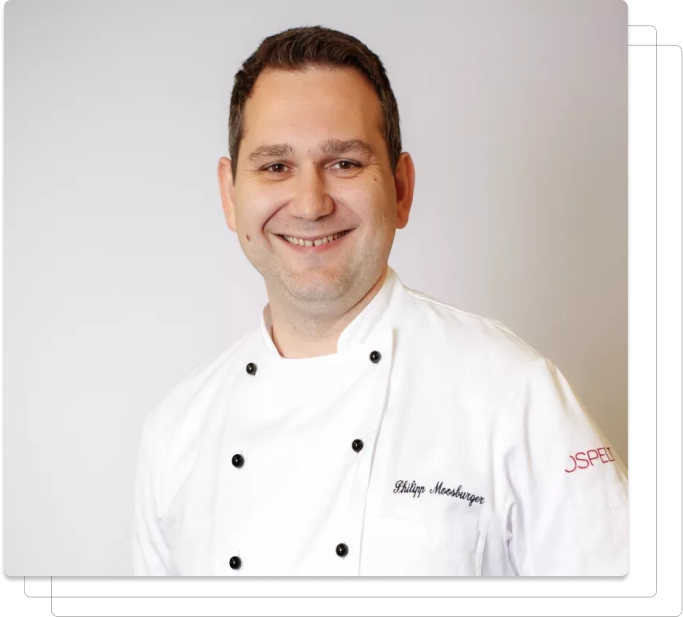 We no longer have to perform temperature checks by hand. With 175 cooling devices, the cost of our investment was covered in the first six months.
Phillip Moosburger
Ospelt Catering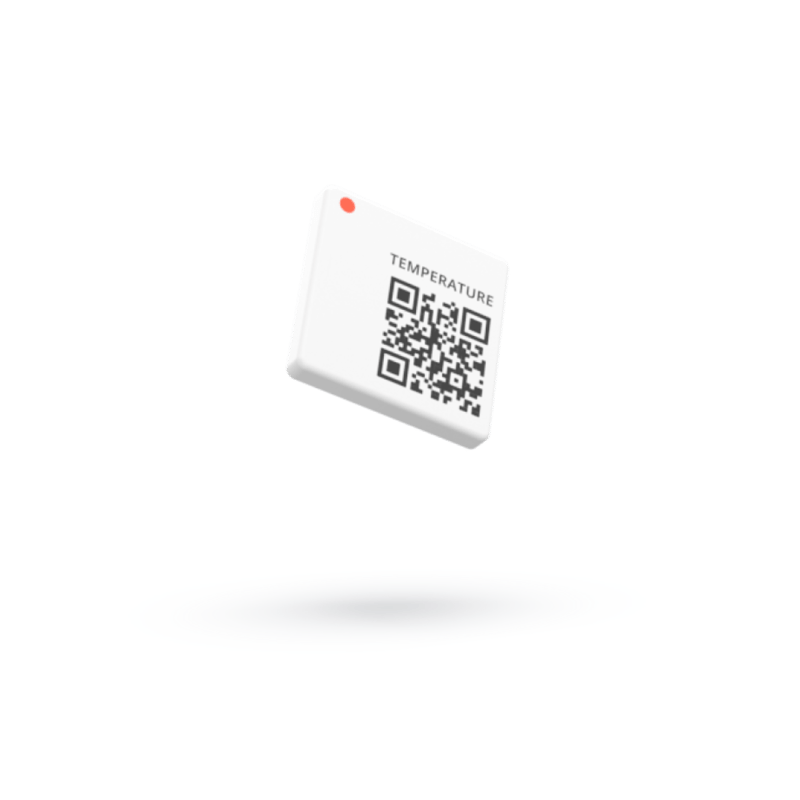 Specifically Designed for Cold Storage
Robust, Accurate, Long-lasting
A Comprehensive Solution
For Managing Cold Storage Conditions
We provide an end-to-end solution that streamlines your processes for managing cold storage conditions. It comprises the Wireless Temperature Sensor with data backfill, the Cloud Connector, and DT Studio.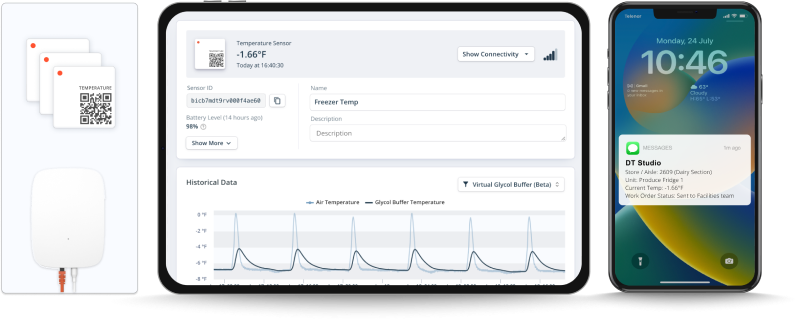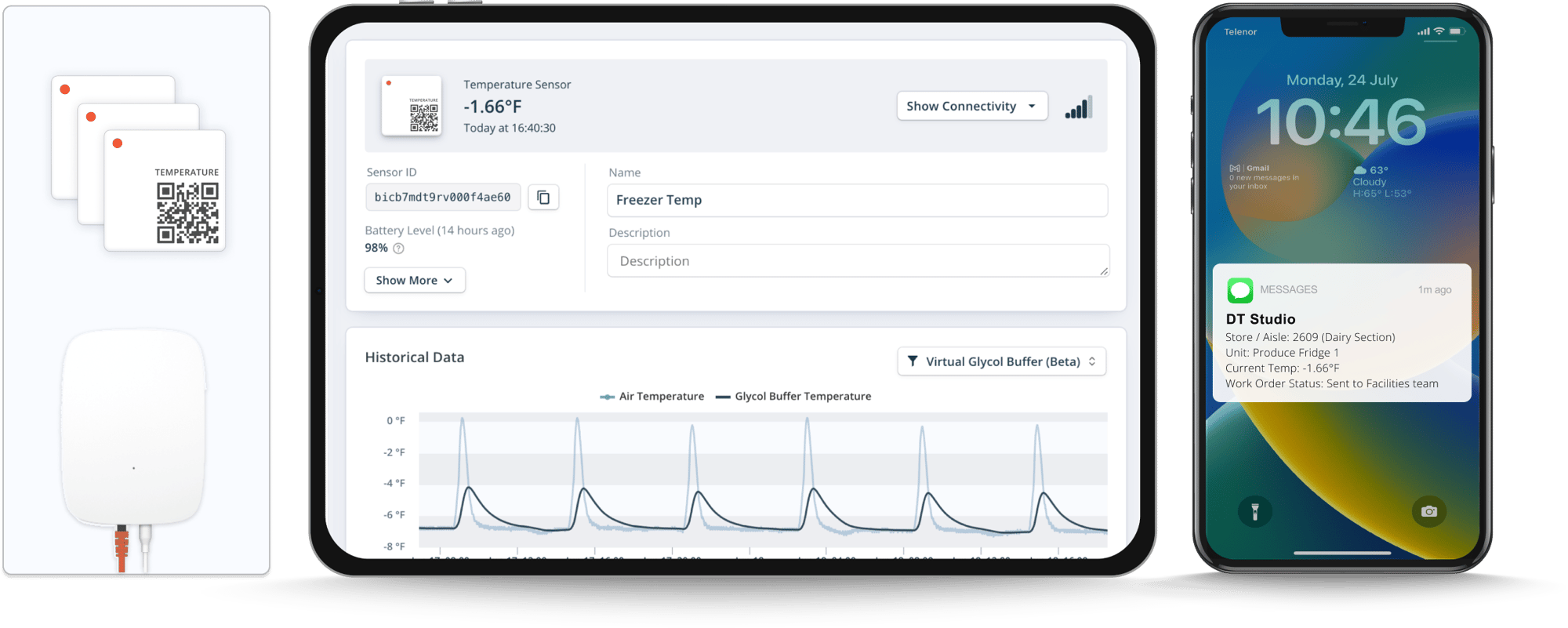 Sensor
Tiny, yet robust, the sensor measures the temperature of the surrounding environment.
Cloud Connector
A plug & play gateway, the Cloud Connector gathers data and transfers it to the cloud.
DT Cloud & API
Our all-in-one platform, Studio, facilitates data management and the setup of alerts.
Visit Our Blog
For More Product & Industry Insights
The retail industry is grappling with persistent labor shortages, making the traditional method of manually monitoring cold storage temperatures increasingly challenging. We highlight the drawbacks of this approach in grocery stores and present a more efficient solution for monitoring cold storage conditions.
In food retail, a variety of factors can lead to temperature fluctuations in refrigeration equipment, potentially causing food spoilage. So how can businesses proactively prevent costs arising from these issues? We discuss how implementing remote temperature monitoring systems can improve food quality control while boosting operational visibility and efficiency in the sector.
Food waste costs the global economy a staggering $800 billion each year. It also adds to challenges related to food security, climate change, and biodiversity loss. In this article, we discuss five key strategies through which food retailers can minimize food waste, protecting their bottom lines and contributing to a more sustainable future.
Start Transforming Your Operations
Get In Touch With Us